"Honor Your Loved One
with a Funeral Poem that
Comforts and Heals"
After Forever

Your Eternal Love Brought to Life

Original Funeral Poems and Readings
by Heartfelt Eulogies

Dear friend,

I am sorry for the loss of your loved one. I hope you'll accept my deepest sympathies at this difficult time. I too have felt that deep pain of losing a loved one and know how overwhelming this experience can be for anyone. Many who grieve find it the challenge of delivering a funeral poem overwhelming. You are not alone in your concern over giving that "perfect" funeral poem to honor your husband, wife, mother, father, sister, brother, friend or other loved one. These relationships impact our lives so deeply and touch us forever. It is hard to come up with the exact few words to describe just how much they meant – especially when caught up in our saddest moments of loss. How can you write a thoughtful, well-organized funeral poem and verse during this time of grief and sorrow?

It can be difficult to handle the many funeral details – let alone create a poem. Everyone desires that touching, thoughtful sympathy sympathetic poem to read at the funeral – but how can you put their lifetime into words during this time of deep sorrow?

I'd like to offer you a helpful solution that many before you have relied on: After Forever. Whether you are looking for dad funeral poems or friend funeral poems, I've got the touching and thoughtful words expressing exactly what you would like to say.

This hand-selected collection can help you choose a heartfelt and sad poem that you'll be proud to deliver at a loved one's funeral. With After Forever eBook, you'll be guided through the process of choosing a funeral poem. These poems for a funeral service or memorial are guaranteed to comfort and heal you and your loved ones during your time of need.

"Losing my mother to breast cancer has been one of the hardest things in my life to bear. Your collection of mother funeral poems helped each of us find something special to share at her funeral. Thank you for giving us a meaningful way to remember Mom," – Bonnie with sisters Jane and Rose
Discover Original Funeral Poems and Verses about Death, Love, Loss and Grief

Choose Poetry Hand Selected to Comfort and Heal Your Family and Friends

Read Touching Sympathy Poems Suited for Parents, Partners, Children, Friends...

Appreciate Eulogy Poems Filled with Thoughtful Words to Say What is In Your Heart Now
Touch Hearts and Honor a Loved One's Memory Without Writing a Word -- Using Poetry the Universal Language

Get a Generous and Varied Selection of Funeral Poem and Verses Written by Professional Poets Who Want to Help Express Your Love

Easy Sections makes it simple to Search for "That Perfect Poem"
Focus on Your Family and Friends, Not Spending Hours Writing a Funeral Poem

After Forever helps to uncover these words and phrases for you. All the short funeral poems you desire are at your fingertips. Unlock the deep feelings in your heart and bring them to life, honoring your loved one with a sympathy poem that will remind everyone of how special they were. Your hand selected in loving memory poem has the ability to bring comfort and share your love with family and friends.
You'll quickly find that "perfect" poem to read at the funeral. Reading a sympathy poem at a funeral can be a very healing experience. Sharing your love and honoring someone's memory is a special time. A time that often times needs guidance.
In After Forever, you'll find heartfelt funeral poems and verses ideal for use at every funeral and memorial service. You will find eulogy poems that put into words the love and sorrow that you feel. A funeral reading can be a deeply moving experience for you and everyone in attendance whether you have lost a parent, partner, sweet child, dear friend or are honoring the death of a loved one special to your heart. And that's not all...
PLUS 9 Free Bonuses Included For You:

| | |
| --- | --- |
| | Coping with Grief/Loss – Understand how the grieving process affects you and how you can heal from the loss of a loved one. *INCLUDED |
| | Funeral Etiquette – Discover funeral etiquette for world religions. Understand funeral and memorial service traditions and how you can incorporate them into your planning. *INCLUDED |
| | Practical Funeral Planning Tips – The planning of a funeral can be overwhelming and very emotional. Learn how to organize and plan a funeral or memorial service. *INCLUDED |
| | Write a Condolence Letter – Practical tips for writing a thoughtful and touching condolence letter to express your sympathy. Do's and don'ts of a condolence letter are discussed. *INCLUDED |
| | Eulogy Writing: How to Write and Deliver a Funeral Speech – Learn how to write and give a funeral speech for a loved one. It isn't always easy to give a funeral speech but these tips make it far easier for everyone. *INCLUDED |
| | Famous Eulogies – Absorb the wisdom and inspiration of the eulogies of some of the world's most famous people. Let these eulogies help you to honor your loved one eloquently and thoughtfully. *INCLUDED |
| | Funeral and Death Quotes – Adding quotes to a memorial service program, headstone or candle holder can be an ideal choice. Choose from our wide selection of funeral and death quotes that comfort and heal. *INCLUDED |
| | Public Speaking Techniques and Advice - Lifesaving tips for for those who plan to speak in public. *INCLUDED |
"My daughter Susan was the light of my life. To lose a child, especially at such a young age is heartbreaking beyond words. What do you say? I'll always be grateful to After Forever for helping me express my love," – Jaime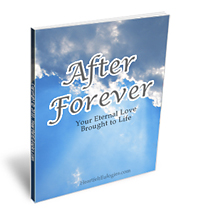 If you order by midnight, , you'll receive After Forever Funeral Poems e-book ($22.95 value) and 9 FREE Gifts (worth $19.95) included, all for just $14.95!
That's correct! This supportive package will only cost $14.95
I want to help you create that touching eulogy or deliver a thoughtful sympathy poem to honor your loved one. That's why this package is offered for such a reasonable price.
Let's take a moment to review the contents once more.
So... What Do You Get with this purchase?
30+ original poems handcrafted and specifically created for funerals and memorial services.

Poetry speaking of love, loss, grief and death to honor your loved one at this time

An intuitive and easy-to-use eBook with sections for different relationships (partner, parent, child, friend or honoring someone's death).

Find all the best funeral poems, all in one place for you to review and reflect upon. Find that perfect poem to put your heart into words – no need to review long books when you don't have the time to do so

Poetry by professional poets that will touch your heart.

Choose high-quality, professional poetry from our collection of inspirational funeral poems that comfort, heal and touch hearts. You'll be proud to read each and any of our lovely poems at a funeral or memorial service

Find comfort from our Bonus section with topics including Coping with Grief and Loss, Funeral Etiquette, Practical Funeral Tips and much more.

Our special Bonus collection has been custom created and selected with your needs in mind, to make this time easier and smoother

Get help for writing

eulogies and condolence letter using eulogy examples

, Funeral Quotes, Famous Eulogies...
Our 100% risk free Money Back Guarantee insures you'll find value in After Forever.

You have our solemn promise. We know this product will comfort, heal and assist you during this time

Quick and simple eBook ordering process.

In less than a minute you can be reviewing After Forever and selecting that funeral poem

Need help of any kind?

Contact our Support Services and we'll gladly assist you!
This unique 72-Page Funeral Poems eBook "

After Forever

" is available for immediate download with FREE Bonus Gifts.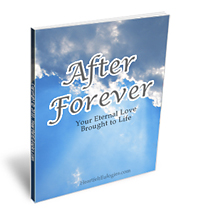 Download Right Now, 100% Risk-FREE!
(Instant Download. No Waiting. No Shipping. Free Bonuses.)
2CheckOut.com Inc. (Ohio, USA) is the exclusive authorized retailer
for goods and services provided by HeartfeltEulogies.com.
All Major Credit Cards Accepted

You already know the words deep in your heart to express just how important and wonderful these people are. After Forever is always there for you, full of comfort and healing. Know that at this sad moment, you won't have to worry about crafting or searching for that perfect funeral poem or verse because you'll have it available to you.

And, to make it truly Special for You
--there's absolutely no risk!

Your Iron-Clad, No-Risk, All-Your-Money-Back,
30 Days Guarantee!

Your After Forever comes with a no-questions asked 100% Money-Back Guarantee. If for any reason, you decide that After Forever just isn't for you, you'll get every penny back.

In fact, I'm so confident you'll be fully satisfied with After Forever that I'm willing to let you actually keep the eBook, no matter what – as my way of saying thank you for trying After Forever.

So, you see, you have absolutely no risk in ordering After Forever – all the risk is on me!
This edition doesn't really need any testimonials, but I wanted you to see what these people had to say:
"Thank you After Forever for helping me put into words exactly what I wanted to say. My husband's funeral was beautiful and so many appreciated the sympathy poem I shared with them. I never would have found it without you!"
– Mary Kate
"The loss of my sister has been unbearable. I found After Forever when I didn't know what to read at her memorial service. Even just reading through your book comforted me and my family. Thank you for such a beautiful and healing collection of eulogy poems. It is truly 'from the heart.'" – Thomas
"When I lost my son it was as if my world stopped. I could barely eat or function, let alone get through the funeral. A friend gave me After Forever to help me find something for a funeral reading. I found a great sad poem and your eulogy poems seemed to say all that I was thinking at this hard time. Thank you for being there." --- Ellie
"Even when you expect a loved one to die, it is a hard thing. Grandma was sick for a long time. I wanted something to read at her funeral to uplift spirits. Thank you for such thoughtful poetry." – Joyce
Get Your Copy Now For Only $14.95
Click to Order by Secure Server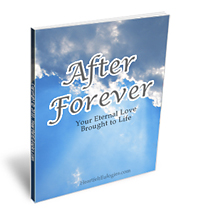 After Forever
Funeral Poems e-Book
2CheckOut.com Inc. (Ohio, USA) is the exclusive authorized retailer for goods and services provided byHeartfeltEulogies.com
All Major Credit Cards Accepted
To your success,
James Nardel


PS:

Do you long to deliver and create a thoughtful and loving eulogy that touches hearts - and honors your loved one the way they deserve to be remembered? Get our pre written eulogy templates and write one today... right now! Buy from 2CO and ensure that your eulogy expresses your love the way you want it to.

PPS:

Bring your confidence to the next level with our step-by-step Guide to Public Speaking and tips to capture the hearts of your audience - Classic Funeral Poems, Famous Eulogy Examples and more FREE bonus downloads... all available to help you honor any loved one easily and with great respect.

2CheckOut.com Inc. (Ohio, USA) is the exclusive authorized retailer
for goods and services provided by HeartfeltEulogies.com.
---